Get the grade you deserve with
online IB tutoring .
Our outstanding tutors are the best choice to help you tap into your full potential and earn an IB score that you can be proud of. Ready to find out why?
4.8 / 5
on

42.3
average IB score of our tutors
100,000+
hours tutored
Thousands of students
trust us
Want to know why? We treat your success like our own. Seeing you succeed, reach your goals and head toward a bright academic future are our priorities. It's our job to give you the best online tutoring experience possible. And that's why students and parents around the world trust Lanterna Education.
Top 1% tutors
Our tutors are hand-picked from the best universities in the world.
Real IB grades
Our tutors have real-life IB, IGCSE and university experience.
Perfect match
We pair you with the best tutor for your needs, strengths and opportunities for growth.
Proven methodology
We know tutoring. Our approach has been successful for nearly 20 years.
Personalized support
Our advisors are with you every step of the way – from selecting subjects and exam day, to applying to university.
Outstanding reputation
Hundreds of schools have recognized how Lanterna improves students' results. They're partnering with us for online courses, tutoring and more.
You won't believe how easy it is to start
So let us walk you through it. Students are consistently surprised by how simple it is to start online tutoring with Lanterna. It just takes three steps – and we handle one of them.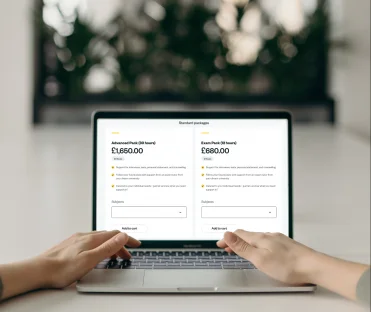 1
Select a package
Choose a package that meets your needs. Select 5 to 100 hours.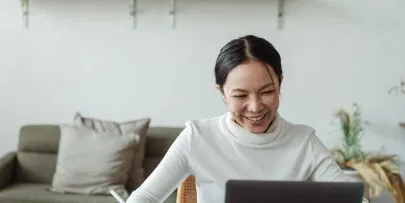 2
We select a tutor
Immediately after you book and complete your profile, we'll match you with your personal tutor.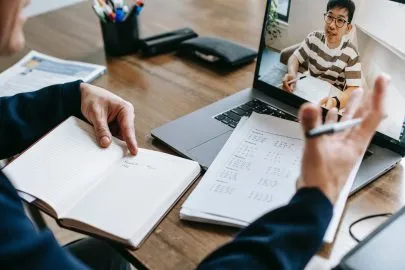 3
Start your first session
You and your tutor can connect for your first live session literally within hours after your booking.
Meet other students
5-star reviews on

from satisfied customers
Very helpful and perfectly trained tutors. A great help for the exam preparation. I will definitely recommend to anyone during the IB.
Good Physics HelpJoao was a good help when my kid needed some catch up with HL Physics from MYP. Thanks Joao!
Chloe was the best tutor my son could have had and it is such a pity he got her only at the end of his IB. she would explain things very well and in various ways till he would get things. Very structured and well organized for each class
Emma was an excellent teacher, she follow Vittoria with incredible patience and dedication. She really helped her to gain better evaluation and to know physic in deep. Always in time and never busy, really flexible for every need.
It was great, the lessons help me out a lot.
Thank you very much for the tuition for our daughter. We were extremely happy with the level of support, care and attention provided by Shivani. We would certainly recommend Lanterna and Shivani to other students.
We were extremely impressed with our Lanterna experience for our daughter. She used Lanterna for extra IB HL Chemistry help. Her tutor Karolina could not have been more helpful and insightful. Thank you Karolina and Laterna!
We have used Lanterna tutors for both our children and we are very satisfied with the service provided. The fact that they cover every aspect of the IB makes everything easy smooth. I would certainly recommend Lanterna.
Excellent, as usual. We have been using Lanterna for tutoring lessons in IB economics and maths. Tutors are assigned and get in touch very quickly. They are always highly knowledgeable and caring. Highly recommended!
We contacted Lanterna for assistance with an IB Internal Assessment. We were impressed with the speed with which we were assigned a tutor and my daughter was able to begin working with that tutor. We have also been impressed with how helpful and flexible the tutor has been, and how she has tailored her support to my daughter's individual needs and time commitments. We will definitely consider Lanterna again if support is required to get past some of the hurdles of IB, and would highly recommend them to others.
Very Helpful
Our son learned a lot from his Lanterna tutor, Louis. They were able to cover a lot of material that will help our son in his IB journey. Thanks Louis and Lanterna!
The response to our inquiry was quick and the tutor assigned was great. My daughter and the tutor we able to customize the sessions to get the most out of them. The tutor was very knowledgeable and very good at communicating with my teen.We did approximately 20 hours of IB Math A&I HL as a catch-up in preparation for the final year of IB.
Response time is short. We were in touch with the tutor within 24hrs. We were lucky to find such good tutor within 24 hrs. My child felt more confident after taking her classes with Lanterna and it reflected in the grades too.
Our tutor was knowledgeable, available and relatable to my teenager. They covered a lot of material in a short amount of time, but it was thorough and my teen came away with a lot more knowledge, and confidences
Tutoring was very good and we had a very good Math tutor for our son!!!
The tutor that Lanterna recommended for my IA was very professional and had deep knowledge of the subject. We had great communication and I was really satisfied . I would definitely recommend this Tutor. I do not know if the rest of the tutors are equally great as there is no Tutor Bank ... where you can scroll down and check the profiles of Tutors . I think that would be a good idea in order to give to the student the options to decide which Tutor best suits him/her. All other aspects are very good like the quick response in all requirements.
Firstly, the website of Lanterna Education is so easy to open and access. Also, there are plentiful resources available for free! Secondly, the arrangement and placement of these resources is so well done that it is truly very easy to access and easily download the guides. Subject guides for each IB subject, including TOK and EE are available and this assists and guides me onto travelling on the right path. This is just the best website for tips, tricks and guides because it is so informative. I Highly Recommend this website: lanternaeducation.com And I want to thank the creators for the amazing content! Thank You! :)
Quick respons and excellent tutors!!!
I did not have much time to prepare for my English Literature A SL mock exams for my school. My IB predicted grades would have been based on these exams, so it was very important to me. The tutor helped me understand the exam techniques to better score marks and also provided some bullet point notes on language devices which proved to be very useful for my exams. Overall it was a very pleasant experience.
With you
every step

of the way

Lanterna goes above and beyond online tutoring with an all-star team of advisors. They are available to guide you through your IB studies and onto university. Our advisors help with ensuring the correct match between student and tutors and that students are 100% satisfied with their Lanterna experience. Get in touch with our team to begin unlocking your potential.
Student Success Team Leader
University: Queen Mary, University of London
Degree: Masters Degree in Business Management
Experience: Working at (and living) Lanterna for 4 years!
Motto: The question is always free!
Favourite subject: Maths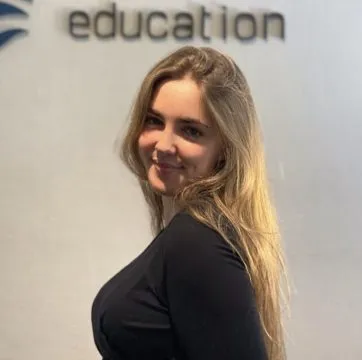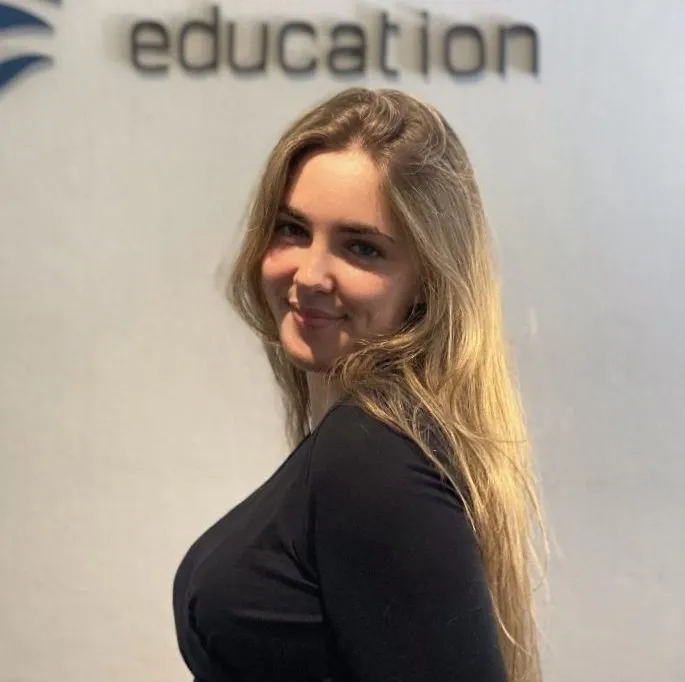 Student Success Coach
University: The London School of Economics
Degree: BSc Politics & International Relations
Experience: 4+ years
Motto: Every student deserves success
Favourite subject: Global Politics HL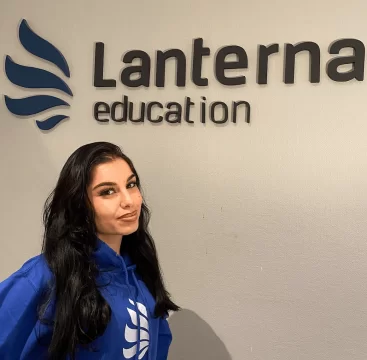 Student Success Coach
University: Mälardalens University: School of Business, Society & Engineering
Degree: International Business Management
Experience: 2+ years
Motto: A journey of a thousand miles begins with a single step. Favourite subject: English Language and Literature HL
Get access to our free IB resources
Weekly guidance
Visit our blog
Subject walk-throughs
Our Youtube
Our guides
Download here