If you've completed a full draft of your Extended Essay, congratulations! But the fun doesn't end here. If you're looking for that A grade in your EE, then the most important stage is yet to come. Editing and refining your Extended Essay draft is a crucial task. So this week's blog is going to help you do just that!
It's important to remember that once you've completed your EE draft, this isn't the finished product. Try not to get disheartened or frustrated when it turns out you actually need to spend more time altering, improving, and refining your essay. Just remember that all of your editing will be worth it in the long run!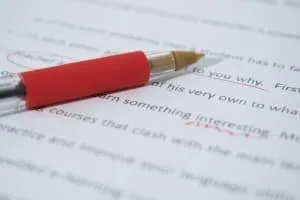 Use your Supervisor
Your Extended Essay Supervisor is an essential resource when it comes to dealing with your draft. Don't be fooled by the fact that the EE is an independent, self-directed research project. Your Supervisor is there to support you too! They want to help you produce the best possible final essay, so make sure you use them to your advantage!  
You are allowed to show your Supervisor one draft of your Extended Essay. Ensure that the draft you take to your Supervisor is as detailed as possible. This will mean that they can give you optimum feedback on your ideas, arguments and general structure. Take the time to go through all of your Supervisor's comments, and consider them carefully. This will be incredibly valuable information in helping you take your Extended Essay to the next level!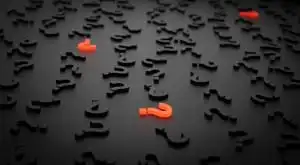 Critique Your Draft
Have you actually answered your title or question? As an IB student I was told that every sentence of your Extended Essay should relate back to the question you're answering. So a great exercise is to go through your entire essay, and analyse every single sentence. If a sentence enhances the question you're answering, then excellent! But if you come across a sentence that doesn't really relate to your essay title, it's a good idea to reword this section, or get rid of it. This is a worthwhile exercise to do, as it will make your Extended Essay more focused.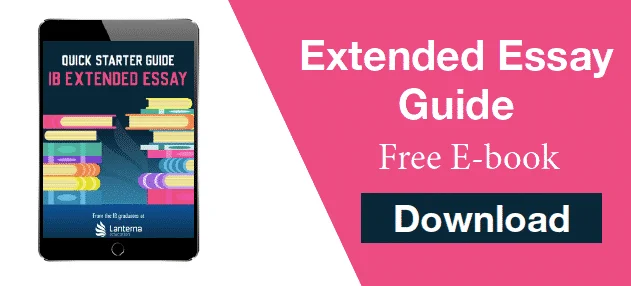 Use the Criteria
Another simple way to refine your EE draft is by using the criteria as a checklist. Have you included in your draft all the required elements stated in the criteria? If not, go and add in what's missing. This will help make sure that your essay contains just what the examiners are looking for. If you're looking to get the best grade possible in your EE, focus on the highest level criteria boxes.  
And there we have it – three points to bring your Extended Essay draft to the next level! But remember, if you're looking for even more support, Lanterna are always here to help. Check out our 'Assignment' Online Private Tuition Pack here if you need additional guidance with your Extended Essay.
Keep working hard – you can do it!
Read Part 8: Motivation