TOK is, for many, an extremely difficult subject to get your head around. A lot of the questions you get asked in class might seem entirely nonsensical to you, and perhaps the TOK essay titles seem just as confusing! One thing that we at Lanterna think is the most underappreciated thing that truly aids understanding and expressing those more confusing concepts is clear structure and format. 
So many of the TOK essays we've seen students submit have had some great ideas but they seem too rambling and incoherent. Taking a few extra hours to address the structure of the essay is not just something that will make your essay 'look' better, but it will actually express your ideas much more clearly! What results is an examiner that clearly understands your viewpoint, rather than having to search for what you actually mean, and your grade is sure to increase! So… how do we structure and format our TOK Essay? 
Did you miss our blog on breaking down the title? Click for part 1!
Introduction (150-200 words)
Start by focusing on the prescribed title (PT) – what catches your attention about it? 

Define a few key terms from the prescribed title. Typically your PT will contain some words or phrases that aren't easily definable, like "progress in knowledge" vs. "change in knowledge", so the way in which you define these key terms is extremely important to the way that you then answer the PT. 

Choose the AoK's that you will consider related to this PT and perhaps a brief description of why you think these are good choices of AoK's to discuss this title!

State your thesis – typically the PT will be a question that you can agree, disagree, or partly agree with. 

Give a general overview of what you will be discussing in your essay, potentially referring to the real life examples (RLE's) that you will consider, or the Ways of Knowing (WoK) that you will discuss further in your body paragraphs. 
Body Paragraph 1 (250-350 words)
Explore the first AoK you chose. State why that AoK either supports or doesn't support the PT.

Introduce a real life example

Explain why this real life example supports or doesn't support the PT using WoKs

Talk about if this is a unique example, or if that example is true for most of that AoK.
Body Paragraph 2 (250-350 words)
Counterclaim to the example you gave above – explaining why it might be flawed or what downsides it might have

Introduce a real life example within the same AoK that counters the example in paragraph 1, using different WoKs

Refer back to the PT with a concluding sentence stating to what extent your first AoK supports or doesn't support your thesis based on the example and counterexample you've highlighted.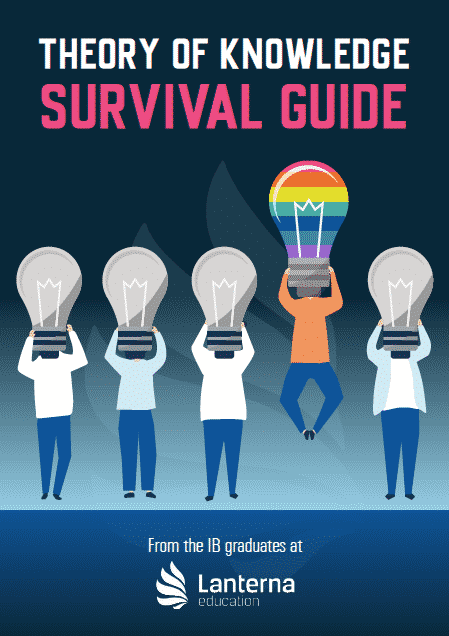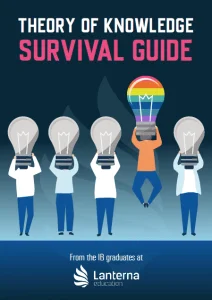 Need some more help with TOK? Click above for our free guide!
Body Paragraph 3 (250-350 words)
Similar to Body Paragraph 1, explore your second AoK by bringing up a real life example, explaining it using WoKs, and evaluate
Body Paragraph 4 (250-350 words)
Similar to Body Paragraph 2, give a counterclaim to your previous example and then refer back to the PT showing whether your second AoK supports or doesn't support your thesis. 
Body Paragraph 5 
If you have additional words to play around with then we'd recommend adding a body paragraph where you compare and contrast the 2 AoKs that you chose. Why is that they address the PT in different ways? Is it purely down to the WoKs we use when getting knowledge from those areas, or are there other factors at play? 
Conclusion
Most importantly, refer back to the PT and your thesis. Through your analysis what is your response to the PT? Generally it's unwise to come down extremely strongly on one side of the argument, as that probably implies that you've failed to recognize the arguments on the other side of the aisle. With that said, state what side you lean towards after your analysis and what examples backed that up!

Tell us why it's important to know the answer to this question!
Every TOK Essay will look different and this isn't the only format you can use for your essay. In fact, for some prescribed titles you might even want to steer away from this structure if the PT lends itself to another format! However, as a baseline, this is a clear, well-thought out way to approach the confusing essay that is your TOK Essay. Let us know if you have any more questions about the TOK Essay and we'll be happy to help you out! Good luck!
We also offer online private tuition if you would like more support with your TOK essay, and our packages here.