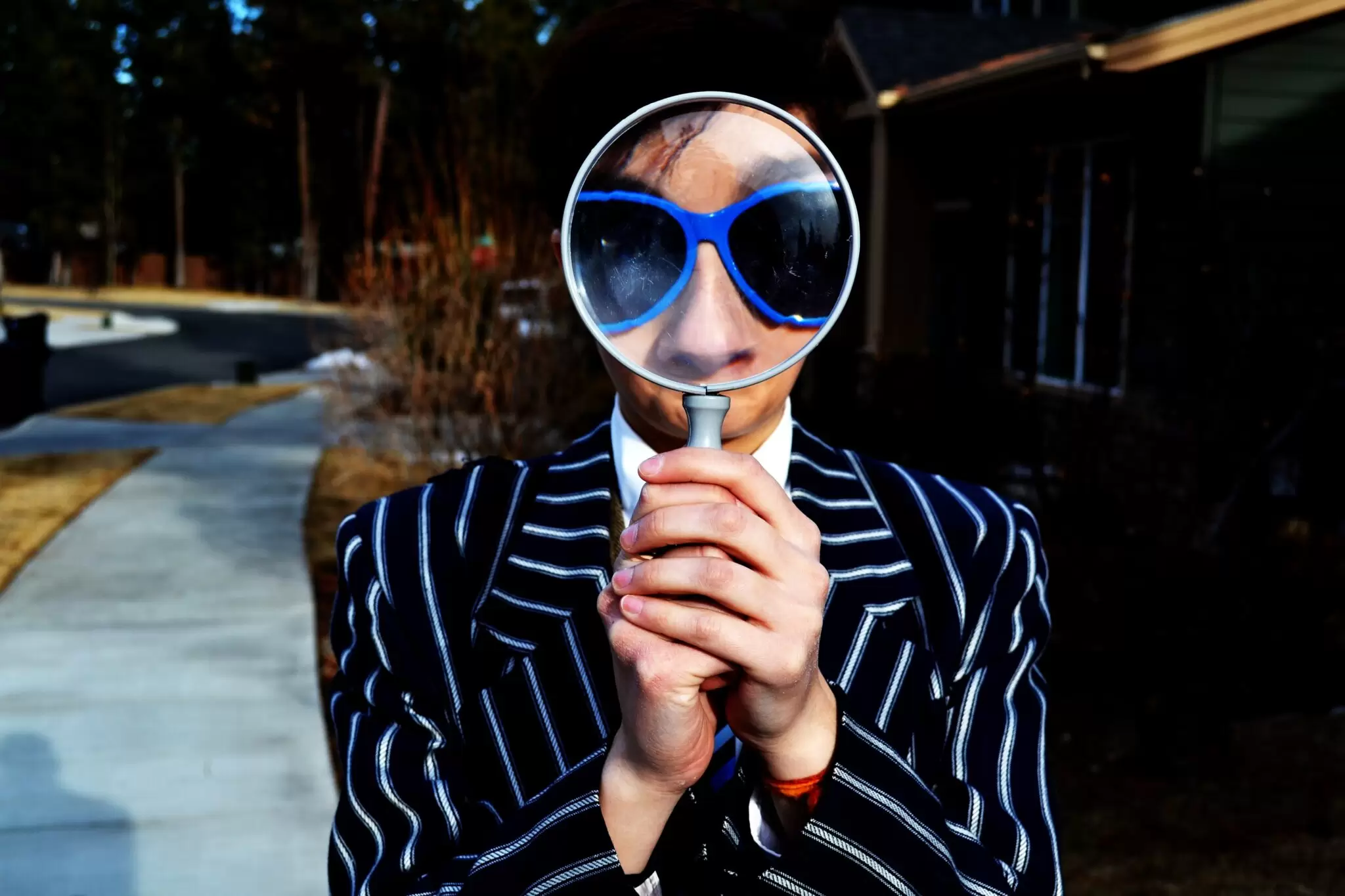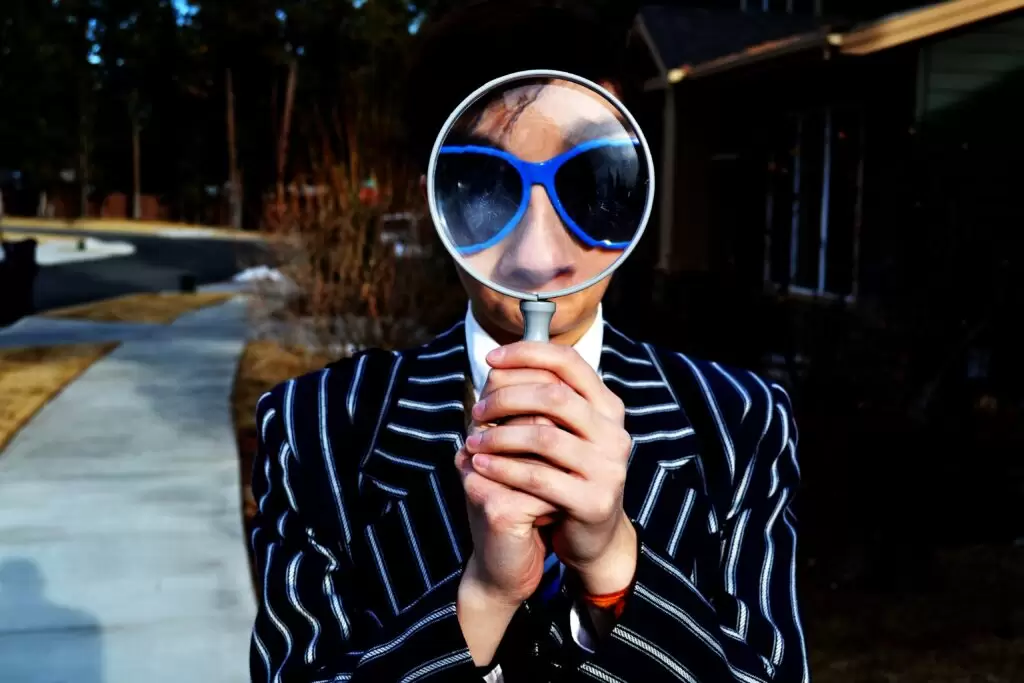 High school students at Lanterna studying the IGCSE program are required to pass a test in order to attain their qualification. In this article, we'll be guiding you through everything you need to know about the test to ensure you pass it well.
What is the International General Certificate?
The International General Certificate of Secondary Education (IGCSE) is an academic qualification designed to prepare you for furthering your studies ahead of university.
It is equivalent to the GCSE qualification taken by year 10 and 11 students in the UK (though students in the UK at international and private schools can also take the IGCSE). Essentially, the IGCSE is the international version which is available in many countries around the world.
This course was first introduced over two decades ago, the iGCSE originally allowed students overseas, whose first language was not necessarily English, to take the GCSE exam.
The IGCSE is the course of study for students between the ages of ages 14 to 16 in Key Stage 4. It has become the world's most popular international qualification taught in of schools worldwide.
The iGCSE studies comprise both core and elective subjects which takes place over two years. The elective subjects available differ from school to school, but all will provide iGCSEs in English, Mathematics and Science as a standard requirement.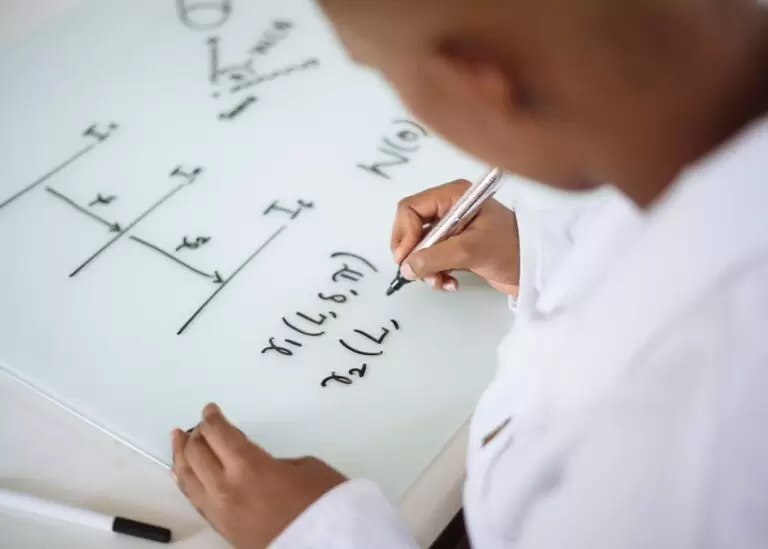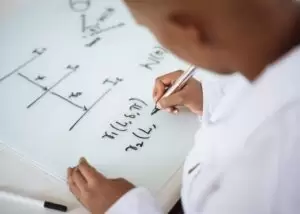 Reasons to consider writing the secondary education IGCSE test
As previously mentioned, the IGCSEs are an internationally recognised and highly respected official high school qualification that pave the way to further academic study across the globe.
IGCSE examinations signal the completion of High School education and the gateway of progression to A-levels (or other international equivalents) prior to entering university.
Undergraduate courses at many UK universities base their acceptance of applications on meeting certain requirements at IGCSE level, along with obtaining the required A-level grades.
There are also a number of employers that require applicants to meet their minimum requirements in Maths and English IGCSEs (or equivalent) in order to secure a position.
Many international colleges such as Lanterna offer a combination of GCSEs and IGCSE programs.
Understanding the differences between the IGCSE and GCSE
The General Certificate of Secondary Education (GCSE) marks the completion of secondary education in the UK. Students situated outside the UK with interest in the UK schooling system will be familiar with IGCSEs. British students typically take their GCSE exams at the end of Year 11 at the age of 16.
Both the IGCSE and the GCSE are taken by students around the world before they start their pre-university education.
By understanding the key differences between these programs, the team at Lanterna can help you select whether the IGCSE or GCSE is the best option for you to complete your official high school qualification.
Essentially, the GCSE and the IGCSE share many similarities and are accepted as equivalent qualifications by the top universities, colleges and other independent educational institutions around the world.
The UK government has changed the format of GCSEs to remove much of the coursework and now assesses and assigns final grades for many subjects based primarily on the exams at the end of the course, which means both courses are assessed similarly.
However, there are key differences as detailed below:
What to expect from the course content
The GCSE course content was traditionally designed for British students, which is reflected in the course content for certain subjects. For instance, Shakespeare is a compulsory part of GCSE English Literature, and optional for IGCSE English.
There are also some differences in the humanities syllabus topics such as History and Geography between the two courses.
The exam dates
The GCSE exams occur between May and June each year, with resits available in November.
The IGCSE exams are available annually during November and January (for certain subjects) and the May – June period.
Availability by country
The GCSE qualifications are only available in the UK and a select number of schools in countries such as Canada, Australia and India.
The IGCSE, on the other hand, is by nature an international qualification which is broadly available.
International schools in the UK tend to offer IGCSEs instead of GCSEs as it facilitates transfers from other countries to the UK mid-course more easily. This means a student can pick up their studies if they move abroad without having to adjust to a new schooling system.
Understanding the Cambridge assessment international education system
Schools that follow the British curriculum require students to take "A-Levels" and iGCSE Examinations. This is because British International Schools base their curriculums on the English National Curriculum.
Full time education is compulsory for children aged 5 to 16, with provisions made for students based on their age and specific developmental Key Stages. Each Key Stage encompasses a defined curriculum with assessments and examinations designed to track each child's progress.
Each Key Stage includes core subjects such as English, Mathematics, Science and Information Technology, as well as foundation subjects in the Humanities, Creative and Performing arts, Modern Foreign Languages and Physical Education.
Many schools also provide students with the opportunity to be involved in extensive co-curricular activities to complement their academic subjects and broaden skill sets.
Passing the Cambridge exam board
The IGCSEs are accredited by either Cambridge (Cambridge International Examinations) or Edexcel (Pearson Edexcel) exam boards.
The IGCSE exams are the international equivalent of the British GCSE exams. Students take these exams in Year 11 at the age of 16, whether they attend a school, are home schooled, or are unschooled.
The exam varies based on which country you're in, with exam centres available across the globe.
The IGCSE subjects
As mentioned above, IGCSEs are available across a wide range of subjects. Students can delve into Language and Literature, Mathematics, Economics, Geography, History, Biology, Chemistry and Physics to name but a few. They are also available in a number of other languages such as Arabic, Chinese, French, Spanish, Japanese, Greek and Urdu.
By having a broad subject range, students have access to more options access any type of programme for further education like A-Levels, IB, or Foundation.
How to choose your IGCSE subjects
Students are required to take a minimum of 5 or 6 IGCSE subjects which must include the 3 compulsory subjects (English, Science and Maths). Alongside these core subjects, students select a number of different subjects in areas such as arts, humanities, STEM, and sports.
Students are encouraged to select their IGCSE subjects in accordance with their interests and future career path front of mind. It will be helpful to find subjects available at the A-level, IB, or Foundation that interest you and align your subjects accordingly as some of these subjects require GCSE subject grades as a prerequisite.
Pass your IGCSE test with Lanterna
That wraps up our guide to understanding the IGCSEs. Now that you understand what is involved and required of students, you'll be able to begin your next course of study with confidence and excitement.
To learn more about what makes the IGCSEs with Lanterna standout, get in touch with our team. We're eager to help our students succeed as they make their way through high school.
Explore IGCSE at Lanterna