If you are in your final IB year, you will have realised by now that you have a lot to do. As terms go, this is probably the busiest. Alongside all your IAs and mocks revision you also need to find time to apply to university. If you are applying for universities in the UK, this means tackling the beast that is UCAS. This week, therefore, I thought I'd set out the steps you need to follow to ace your UCAS application!
Familiarise yourself with the system
The UCAS application may only be a few electronic screens but it can be a daunting prospect. For most applicants though, what it says will be all the university uses to make a decision, so it is important to get it right. Before you get started inputting your information, therefore, it's crucial that you check through what is required of you.
Getting Started
When you open UCAS, the first page you are taken too looks like this: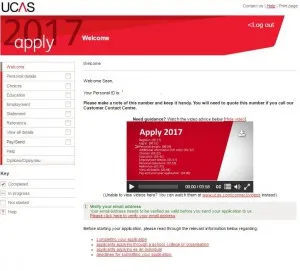 (Source: UCAS)
I recommend working through each section of the sidebar to ensure you fill everything out. The personal details section is a pretty easy one to start with. I would recommend, however, using an email address you check often. UCAS and universities mostly contact you via email and you don't want to leave an offer waiting!
Examination results
You'll need to upload all the qualifications you have or are expected to get in this section. This means that you will need to get a hold of your GCSE (or equivalent) certificates so you have details such as exam boards. You will also need to put in your predicted IB grades. I'd always recommend putting in what your school has predicted for you. Don't just make it up randomly! That way it will match your reference and consistency is key.


Personal Statement
Your Personal Statement is basically the only chance you get to talk in your application- so make it count! Admissions tutors really take these into account so you need to persuade them that you are right for that course and their university.  Some good things to include are:
Why you want to study your chosen subject.

What particular qualities and experience you can bring to the course.

Details of any work experience or voluntary activity, especially if it is relevant to your course.

Any other evidence of extracurricular achievements.

Your career aspirations (especially if you are looking to study a vocational course like law!)

Any wider aspects of life that make you an interesting and well-rounded student
If you plan to take a gap year, then you would be advised to make some mention of your plans and intentions in the personal statement and how the experience may assist you in your personal development or your appreciation of your subject. Let the essay plan underneath guide your thoughts in how to lay all your personal statement out.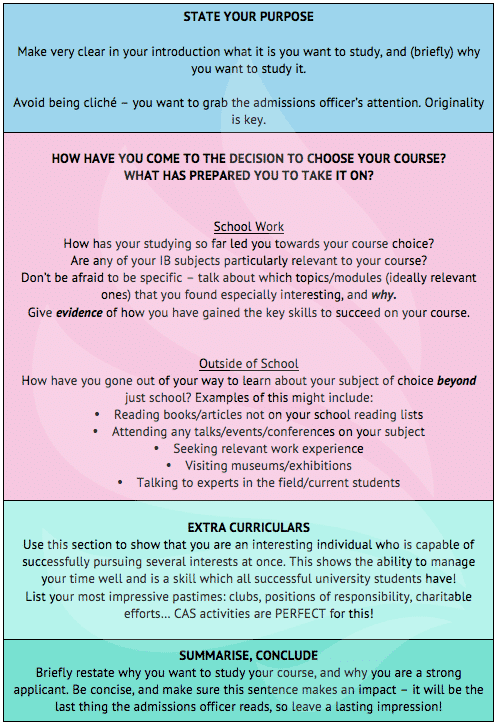 If you need some extra help writing you personal statement, Lanterna can help with our dedicated 1-1 personal statement tuition sessions! Click here to find out more!
References
This bit of the form is done by your teacher- so it's not much to worry about!
More University help this way!